Ich gebe es ungerne zu, doch insbesondere im Sommer bin ich meist hoffnungslos verfallen in klassische Bad Boys Bücher. Liebesgeschichten, bei denen man auch hin und wieder einen kleinen Crush auf die Hauptcharaktere entwickelt. Und gebt es zu – euch geht es genauso!
Umso schlimmer leide ich, wenn diese dann zu Ende gelesen sind. Häufig erwische ich mich sogar bei der Frage, ob mich ein anderes Buch oder eine andere Buchreihe jemals wieder so fesseln kann. Deshalb bin ich selbst immer auf der Suche nach neuen New Adult Reihen. Und Bad Boys, die mein Herz zum schmelzen bringen.
Um euch diese Suche zu erleichtern, werde ich hier in regelmäßigen Abständen meine Favoriten vorstellen. Vorhang auf für die besten New Adult / Bad Boys Bücher!
Die besten Bad Boys Bücher im Überblick: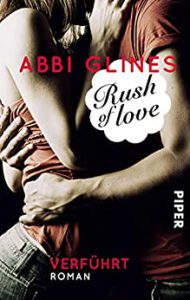 Abbi Glines – Rush of Love
Das Leben meint es nicht einfach mit Blaire. Erst verlässt sie ihr Vater für eine andere Familie, nachdem er einen Autounfall verursacht hat, bei dem ihre Zwillingsschwester starb, dann stirbt auch noch ihre Mutter an Krebs und sie soll zu ebenjener Familie ziehen, für die ihr Vater sie verlassen hat. Dort lernt sie ihren reichen und mehr als attraktiven Stiefbruder Rush kennen, für den sie so ganz und gar nicht willkommen scheint und in dessen Welt Blaire sowieso nicht zu passen scheint.
Es beginnt ein Katz und Maus Spiel zwischen Abweisung und Anziehung, dabei hütet Rush ein Geheimnis, welches Blaire für immer den Boden unter den Füßen wegziehen könnte.
Eine wirklich tolle Buchreihe, die ich bereits drei mal in einem Stück verschlungen habe!
---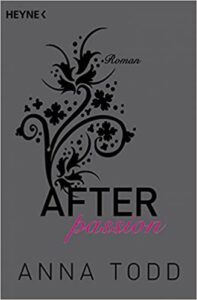 Anna Todd – After Passion
Tessa ist das klassische Mädchen von nebenan. Angepasst, brav und Everybody's Darling. Am ersten Tag auf dem College trifft sie auf Hardin – den typischen Bad Boy. Sexy, rebellisch, tattowiert. Und somit genau das Gegenteil von Tessa. So sehr sie sich auch dagegen wehrt und so wenig Hardin sie offensichtlich leiden kann, Tessas Gefühlswelt kommt ganz schön ins Wanken.
Neben "Shades of Grey" einer der ganz großen Klassiker der Bücher über Bad Boys. Wer diese Reihe noch nicht gelesen hat sollte das unbedingt nachholen.
---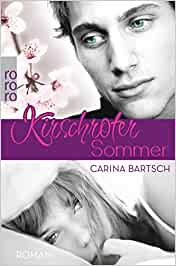 Carina Bartsch – Kirschroter Sommer
Als Emely erfährt, dass ihre beste Freundin Alex ihre Zelte in München abbricht, um ab jetzt bei ihr Berlin zu studieren, könnte sie nicht glücklicher sein. Zumindest bis sie herausfindet, dass Alex bei ihrem Bruder Elyas wohnen wird. Dem Typen mit den leuchtenden türkisgrünen Augen, in den Emely schon vor Jahren hoffnungslos verknallt war – bis er ihr das Herz gebrochen hat.
Auch wenn Emely mit ihrem Hass ihm gegenüber nicht hinter den Berg hält, lässt Elyas keine Gelegenheit aus mit ihr zu flirten. Dabei ist sie sich sicher, dass er sie einfach nur ins Bett bekommen möchte. Deshalb lenkt sie ihre Aufmerksamkeit lieber auf ihre unbekannte E-Mail Bekanntschaft Luca, der mit seiner sensiblen Art wesentlich besser zu ihr passte. Doch hatte diese Liebe überhaupt eine Chance?
Eine wirklich schön geschriebene Geschichte, perfekt für den Sommer.
---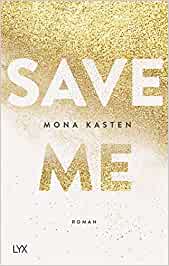 Mona Kasten – Save Me
Ruby Bells größtes Ziel ist ein Studium an der rennomierten Oxford University. Doch vorher muss sie erstmal das Leben am Maxton Hall College meistern. Eine Schule, in der sich alles um Geld, Macht und Glamour dreht und in die sie als Stipendiatin so gar nicht zu passen scheint. Ihre Devise: nur nicht auffallen.
Doch dann entdeckt Ruby ein Geheimnis, welches sie unweigerlich mit dem größten Bad Boy der Schule in Kontakt treten lässt – James Beaufort. Er steht für alles, was Ruby an der Schule so verachtet. Doch unweigerlich fühlt sie sich zu ihm hingezogen und verliert ihr Herz Stück für Stück mehr..
Eine meiner Lieblingsreihen und völlig gerechtfertigt auf jeder Bestsellerliste. Und sowieso kommt keine Bad Boys Bücher Liste ohne mindestens ein Buch von Mona Kasten aus!
---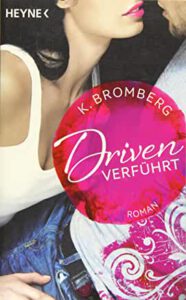 K. Bromberg – Driven. Verführt
Als Rylee Thomas auf einer von ihr organisierten Wohltätigkeitsveranstaltung Colton Donovan kennenlernt, weiß sie sofort, dass er ihr gefährlich werden kann. Denn er ist nicht nur äußerst attraktiv und erfolgreich, sondern auch der größte Playboy, den man sich vorstellen kann. Ganz anders sieht das Colton selbst, der sofort seine Chance wittert, als Rylee bei der Versteigerungsaktion für eine ausgefallene Teilnehmerin einspringen muss.
Diese Buchreihe hat außerordentliches Suchtpotential und gehört definitiv zu meinen Favoritem im Genre der Bad Boys Bücher. Unbedingt Lesen!
---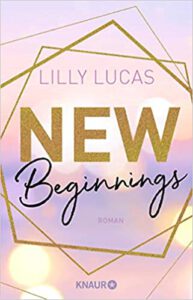 Lilly Lucas – New Beginnings
Als Lena ihr Au-pair Jahr in den USA beginnt, kommt alles anders als erwartet und sie kann ihre Träume vom hippen Großstadtleben ganz schnell begraben. Denn statt in einer schillernden Metropole landet sie in einer Kleinstadt mitten in den Rocky Mountains. Trotz alledem fühlt Lena sich bei ihrer neuen Familie – bestehend aus den Eltern Jack und Amy Cooper, sowie deren Sohn Liam – richtig wohl. Wäre da nicht Ryan, der jüngere Bruder von Jack. Nachdem er seine Karriere als Profiskifahrer aufgrund eines Unfalls vorzeitig aufgeben musste, wohnt er nun bei den Coopers. Ein richtiger Bad Boy, wie er im Buche steht..
Hach, wer hat nicht schon mal von einem Auslandsjahr geträumt? Mit diesem Typen auf jeden Fall ein Sommer zum verlieben!
---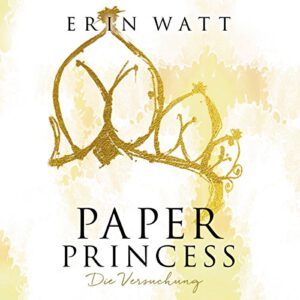 Erin Watt – Paper Princess
Nach dem Tod ihrer Mutter muss Ella versuchen sich alleine über Wasser zu halten. Doch plötzlich taucht ein Fremder auf, der behauptet ihr Vormund zu sein. Und dieser ist kein geringerer, als der Milliardär Callum Royal. So erwacht Ella in einer Welt voller Macht, Geld und Luxus, an der sie eigenltich so gar keinen Gefallen findet. Und sie merkt schnell, dass diese Familie etwas Dunkles umgibt. Callums fünf Söhne – einer heißer, als der andere – machen ihr das Leben zur Hölle, doch zu einem der Söhne fühlt sich Ella wider Erwarten von Anfang an hingezogen und sie findet sich in einem Spiel zwischen Feuer und Eis wieder.
Tolle, flüssige Schreibweise und ein Bad Boy zum verlieben!
---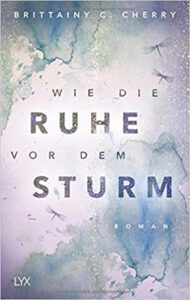 Brittainy C. Cherry – Wie die Ruhe vor dem Sturm
Rückblick: Als die introvertierte Eleanor in der Highschool einen schweren Schicksalsschlag erleiden muss, ist es gerade der beliebte Greyson, der ihr in dieser schweren Zeit zur Seite steht. Er hilft ihr durch die bisher schwierigste Zeit ihres Lebens, doch irgendwann verlieren sie sich aus den Augen.
15 Jahre später kreuzen sich ihre Wege erneut, als Eleanor einen Job als Nanny bei Greyson antritt. Doch dieser Greyson hat absolut nichts mehr mit dem von früher gemeinsam. Nach dem Tod seiner Frau ist er verschlossen, gefühllos und kalt. Er scheint verloren und Eleonor weiß, dass sie jetzt an der Reihe ist ihm durch diese Zeit zu helfen.
Definitiv keine 0815 Geschichte! Wenige der Bücher, die ich bis jetzt gelesen habe, haben mich so berührt wie dieses.
---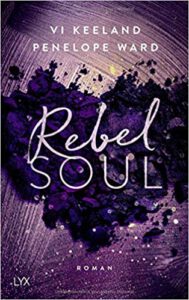 Vi Keeland & Penelope Ward – Rebel Soul
Um in Ruhe an ihrem Buch schreiben zu können zieht sich Gia in die Hamptons zurück. Als ihre Freundin sie bittet eine Schicht als Barkeeperin zu übernehmen, trifft sie auf Rush. Der Besitzer der Bar, dessen Ruf ihm schon vorauseilt und auf den sie eigentlich auf gar keinen Fall treffen sollte. Und er ist anders als alle Männer, die Gia je kennengelernt hat. Reich, gefährlich und verschlossen. Von Anfang an knistert es zwischen den beiden, doch Rush ahnt noch nichts von Gias Geheimnis…
Eine spannende, prickelnde und mitreißende Liebesgeschichte, mit überraschenden Plotttwist am Ende! Ich war mega verliebt in Rush und habe das Buch in einem Stück verschlungen!
---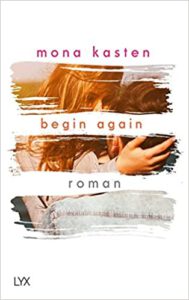 Mona Kasten – Begin again
Neuer Name, neue Frisur – ein komplett neues Leben. Das ist alles, was Allie Harper sich wünscht. Und dazu gehört auch eine neue Wohnung in einer neuen Stadt. Blöd nur, dass das einzige WG-Zimmer, das infrage kommt, bei Kaden White ist. Zugegeben, er ist recht attraktiv, doch gleichzeitig auch der überheblichste Frauenschwarm des Campus. Von beginn an stellt er stellt Regeln auf, doch Allie bricht jede einzelne von ihnen…
Zugegeben, ich hatte erst etwas Angst aufgrund des Hypes um das Buch, doch ich wurde absolut nicht enttäuscht! Ich war hin und weg von Kaden und Mona Kastens schreibstil ist einfach phänomenal! Ganz oben auf meiner liste der besten Bad Boy Bücher.
---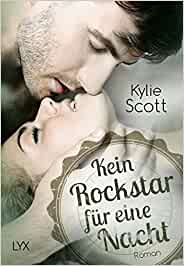 Kylie Scott – Kein Rockstar für eine Nacht
Evelyn ist die typische perfekte Tochter aus gutem Hause. Sie studiert brav Architektur, um in die Fußstapfen ihres Vaters zu treten und nie macht sie ihren Eltern Probleme. Doch als sie mit ihrer besten Freundin nach Vegas fliegt, um ihren 21. Geburtstag gebührend zu feiern, nimmt das Schicksal seinen Lauf. Nicht nur, dass Evelyn am nächsten Morgen neben einem wildfremden Typen aufwacht, nein – sie ist hat ihn auch noch geheiratet. Als sich dann noch herausstellt, dass ihr Ehemann kein geringerer ist, als DER David Ferris, der Gitarrist von Stage Dive beginnt wird ihr bisher recht unauffälliges Leben kräftig auf den Kopf gestellt.
Zugegeben eine Geschichte, bei der ich während des Lesens oft gemischte Gefühle hatte. Die Handlung ging mir Anfangs zu schnell und ich habe lange nicht verstanden, weshalb David Evelyn so schnell geheiratet hat, obwohl er im Gegensatz zu ihr völlig bei Sinnen war. Trotzdem hat es das Buch am Ende auf meine Liste über die besten Bad Boy Bücher geschafft. Warum? Weil ich trotz anfänglicher Skepsis nicht aufhören konnte zu lesen und mich die Geschichte plötzlich gepackt hat.
---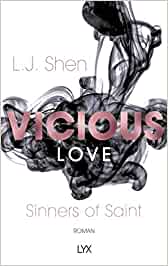 L. J. Shen – Vicious Love
Ausgeraubt, aus ihrem Hauptjob gefeuert und verzweifelt, wie sie nun sich und ihre kranke Schwester finanziell über Wasser halten soll. Und das alles an einem Tag. Doch wie es der Zufall so will, trifft Emilia am Abend in ihrem Zweitjob als Kellnerin unverhofft auf Vicious. Reich, sexy und derjenige, der Sie vor zehn Jahren dazu gebracht hat ihre Familie und ihr altes Leben zu verlassen. Der, der ihr das Leben in der High School zur Hölle gemacht hat. Und er bietet ihr einen Job an, der all ihre finanziellen Probleme schlagartig lösen würde. Emilia weiss, dass sie sich besser von Vicious fernhalten sollte, doch sie weiss auch, dass Hass und Liebe oftmals eng beieinander liegen.
Ein tolles New Adult Buch für zwischendurch. Wechselnd geschrieben aus den Sichtweisen der Hauptprotagonisten und mit immer wiederkehrenden Rückblicken, die einen kurzen Einblick in die Vergangenheit geben. Ich bin in der Geschichte versunken und habe bis zum Schluss mitgeliebt und mitgelitten.
---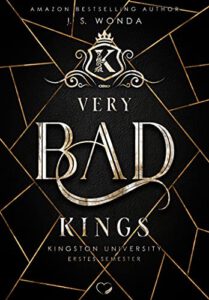 J. S. Wonda – Very Bad Kings
Als Mable ein Stipendium für die berühmte Kingston Universität erhält, hat sie das Gefühl nun würde sich alles in ihrem Leben zum Guten wenden. Endlich hat sie die Chance ihr und ihrer Schwester ein Leben ohne Armut zu ermöglichen. Doch sie hat die Rechnung ohne die versnobten Elite-Studenten gemacht, die Stipendiaten so gar nicht ausstehen können. Mable ist fest entschlossen sich davon nicht abbringen zu lassen, doch dann wird sie in das gefährliche Spiel der Kings gezogen. Fünf Bad Boys wie sie im Buche stehen, die selbst ernannten Könige der Universität. Einer heisser, als der Andere – aber ebenso brandgefährlich. Wird Mable das Spiel gewinnen oder alles verlieren?
Wow, gleich fünf Bad Boys in einem Buch! Ich muss zugeben, dass ich Anfangs dachte mir sei diese Reihe viel zu konstruiert. Aufgrund der vielen positiven Bewertungen anderer User und da ich aufgrund meines 30 Tage Kindle Unlimited Probemonats* nichts zu verlieren hatte, habe ich mich dazu entschieden dem ersten Teil eine Chance zu geben. Was soll ich sagen? Ich habe innerhalb eines Monats alle 6 Bücher verschlungen und der 7te Teil ist bereits vorbestellt. Da habe ich mich doch wohl selbst ein bisschen in den einen oder anderen Hauptcharakter verknallt.
---
Noch mehr Spannung gefällig?
Hier kommst du zu meiner Liste der besten Psychothriller aller Zeiten
Die mit Sternchen (*) gekennzeichneten Verweise sind sogenannte Provision-Links. Wenn du auf so einen Verweislink klickst und über diesen Link einkaufst, bekomme ich von deinem Einkauf eine Provision. Für dich verändert sich der Preis nicht.